During the start of Covid there was a fire (April 2020) that left a serious and difficult position, were the quail had been they were not and a hatch was due off the incubator only a matter of hours after. Therefore setting up a small chick rearing facility was necessary and continues until 2023 as company director i could not find the heart to carry any immediate repairs or renovations of the facility until 2022 previously the facility that was carefully built over the earlier 10 years at the new site Paslow Common was in use and a increasing number of loyal customers visited for young stock and feed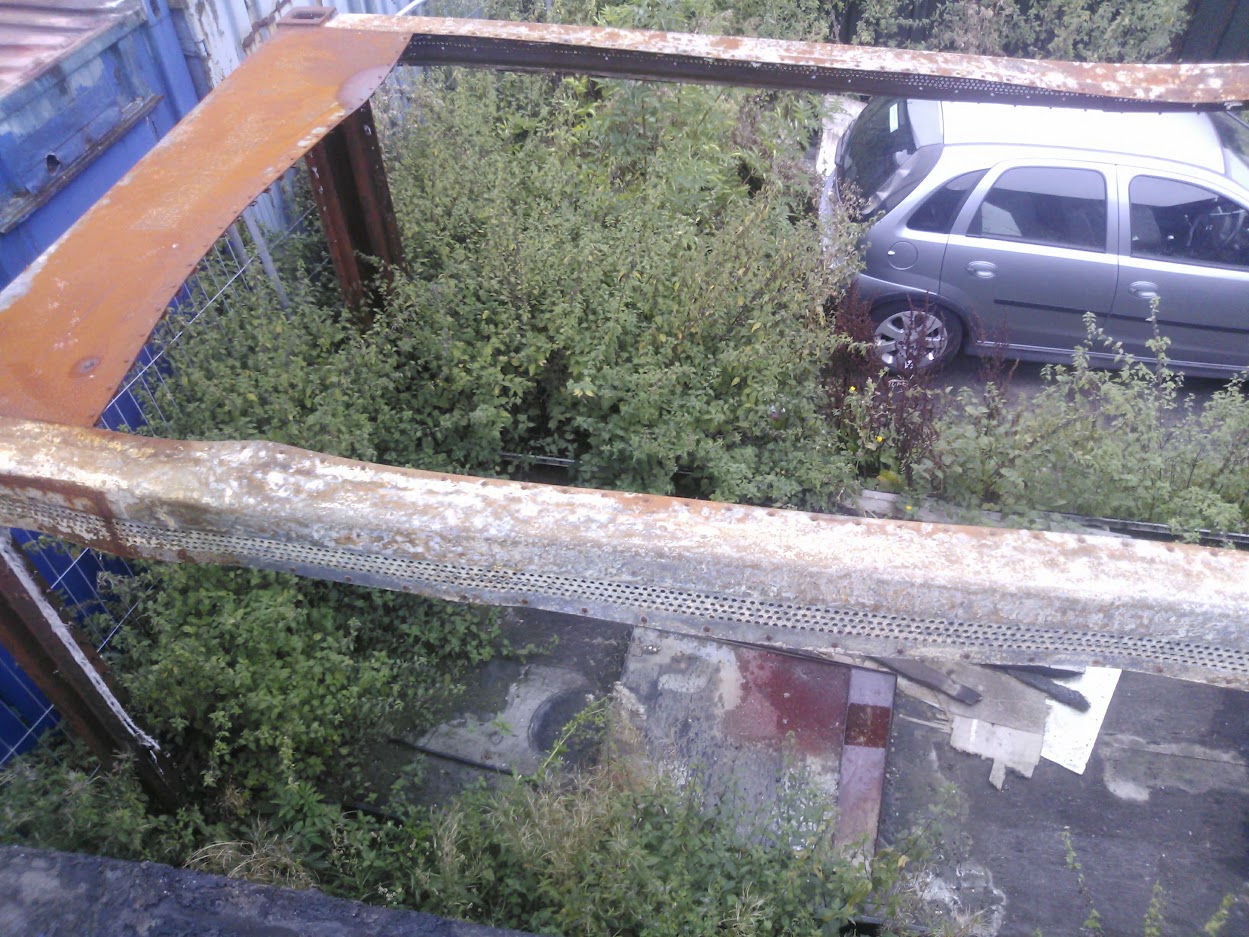 This the damaged building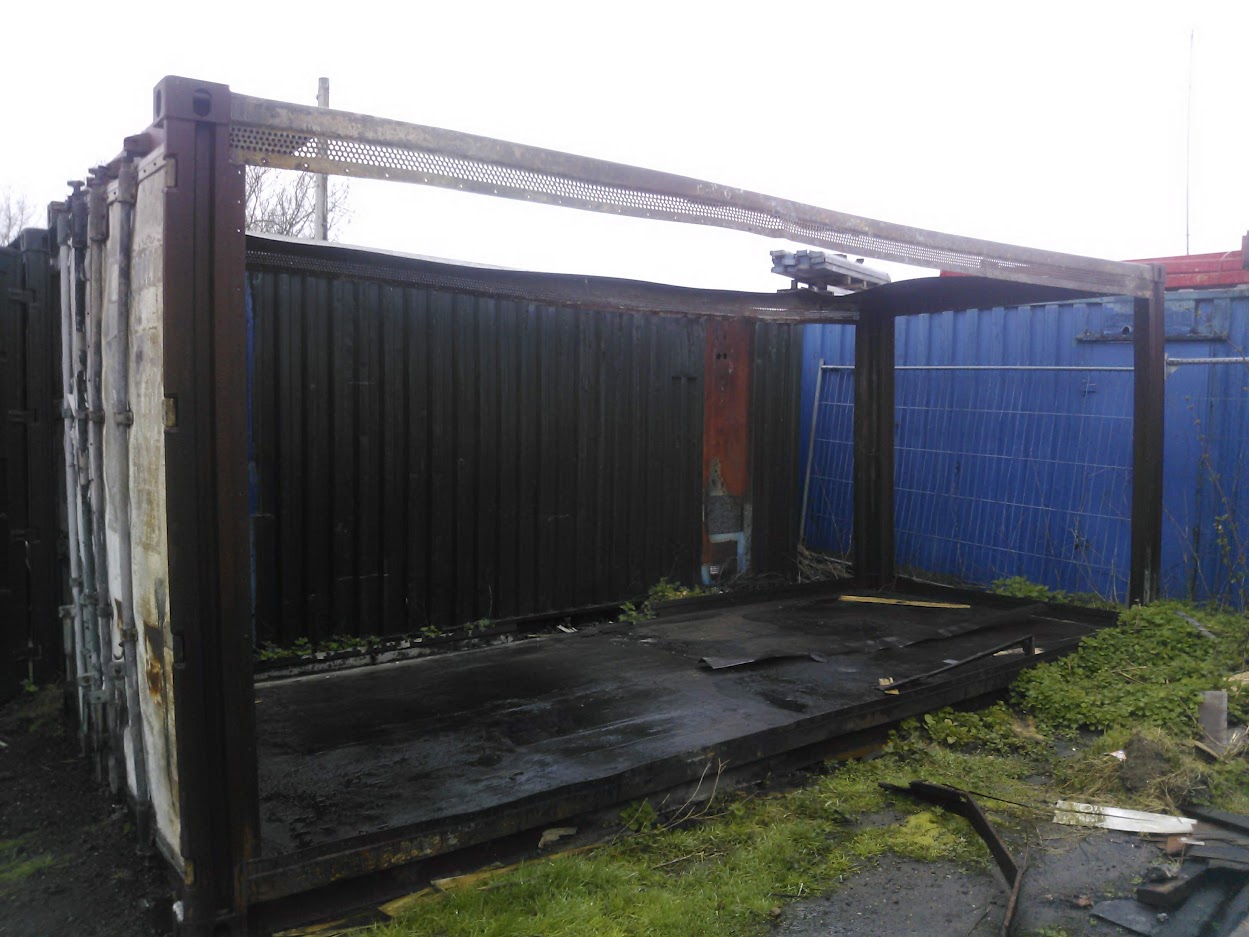 The old rivets removed christmas eve 2020
Nothing was possible until March 2022 when welding work was started to the old frame to make a complete frame where new panels could be fixed to the twisted old frame, the work was not possible until then due to technicalitys of the design. Those that had to be investigated and decided upon, idea alternatives included renovation with an Apex roof using steel perlins that would in design theory be welded to the warped frame to straighten as the project started to take shape.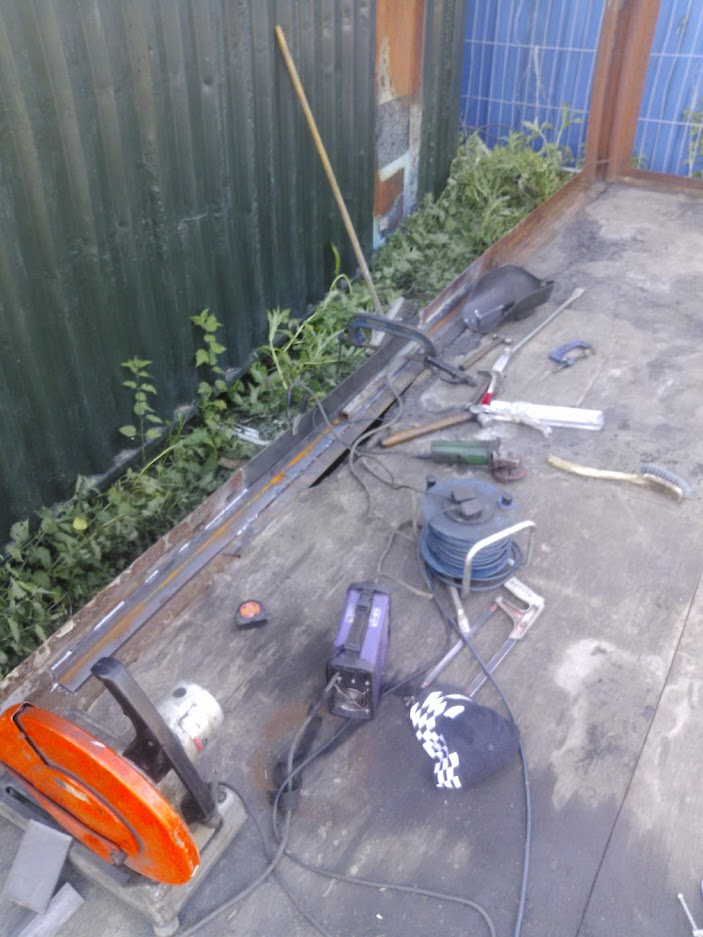 The welding had to be completed using a Honda 6.5 KVA generator running our engineering companys invertor welder April 2022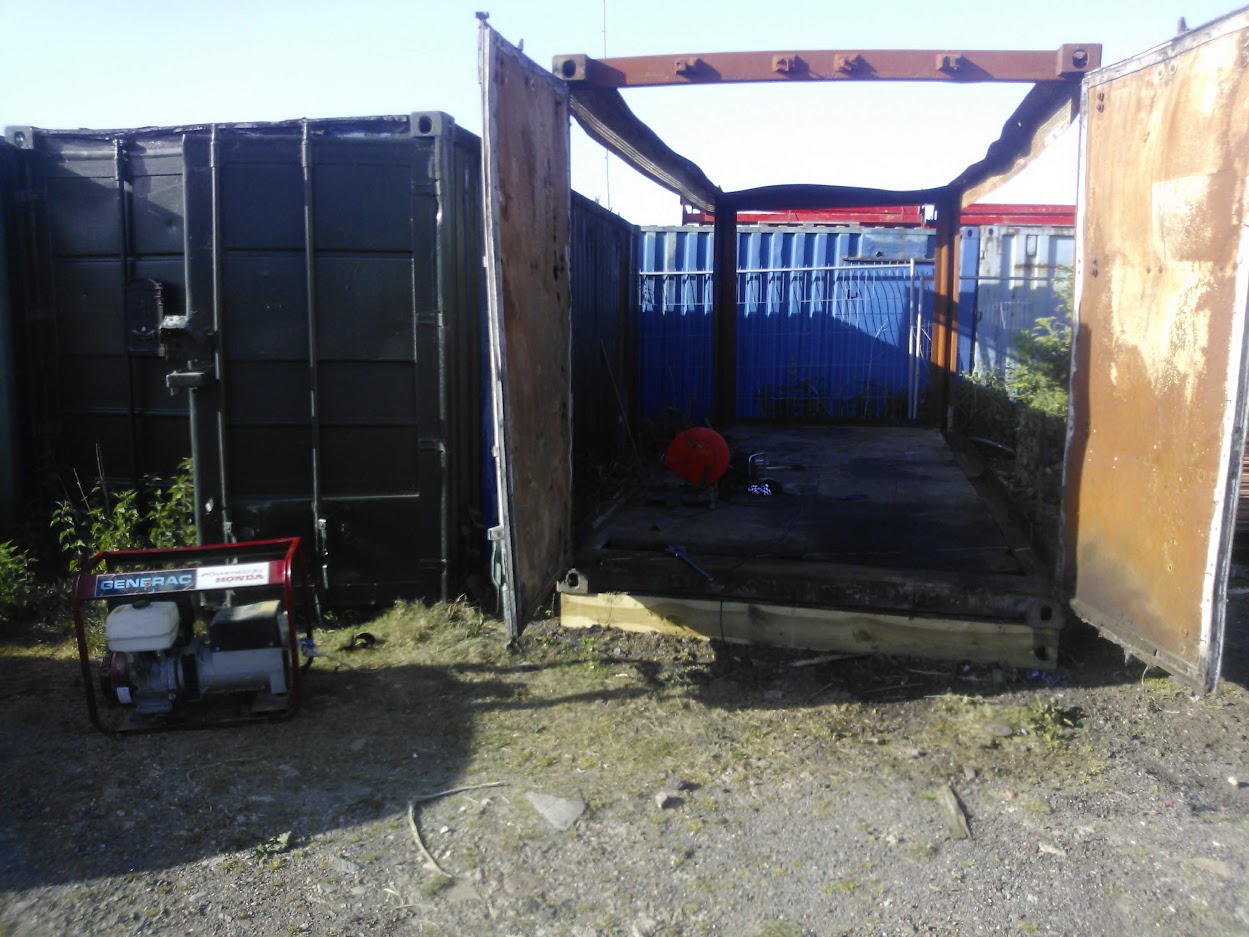 The framework was jacked up to allow wooden sleeper under support

Soon after the old doors were cut off, they had become subject to evaluation in potential for renovation or replacement, evaluating that new doors would be required from a donor container could lead to difficulty on two counts energy efficiency and fit, therefore it would be that 2 new doors made on site insulated and faced with steel zinc plate sheeting became. With an added bonus of strengh and security a ventilation door frame part of design that would be built to hinge from close inside the new main doors preventing wild bird and vermin securing from entering the brooding building.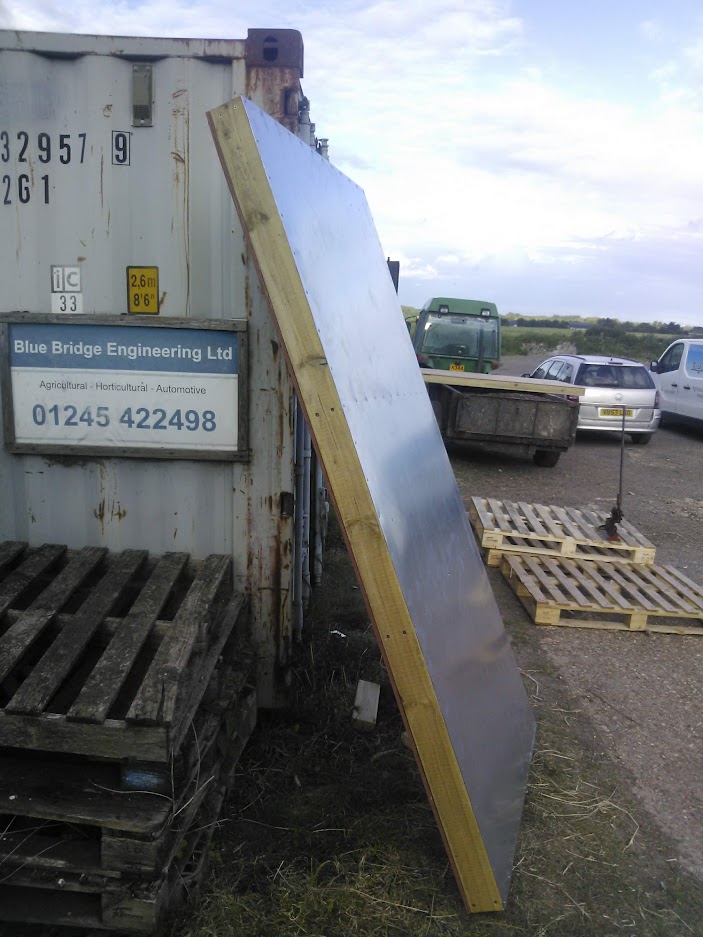 I made these doors on my own and walked them to the building before lifting into place and drilling to hold them on with the original hinges they weigh 90kg each, later the locking gear was removed from the old doors cleaned and painted with silver, fitted to the new doors the locking bars looked the part, time consuming 12 hours spent doing so due to the massive task of cleaning the intricate metal plates poles and pole hinges fittings.
Quite readily all the old ideas and time consuming designs were put aside in favour of a theretical plan that using 150mmx50mm wooden timbers that ran the lengh of the building would, if my theory was right pull warped framework to a close to straight rebuild scenario, did it work !! in effect it was extremly difficult to pull the top cornices of the heat effected steel to were they needed to be using jacks props and fixings they were fair to all but the theoretical. The fire distorted them by 200mm in the preceding pictures you will see the way it went.
The plywood sheets loosly fixed each side before the beems placed statigically to allow the 1960's frame to keep its air ventilation potential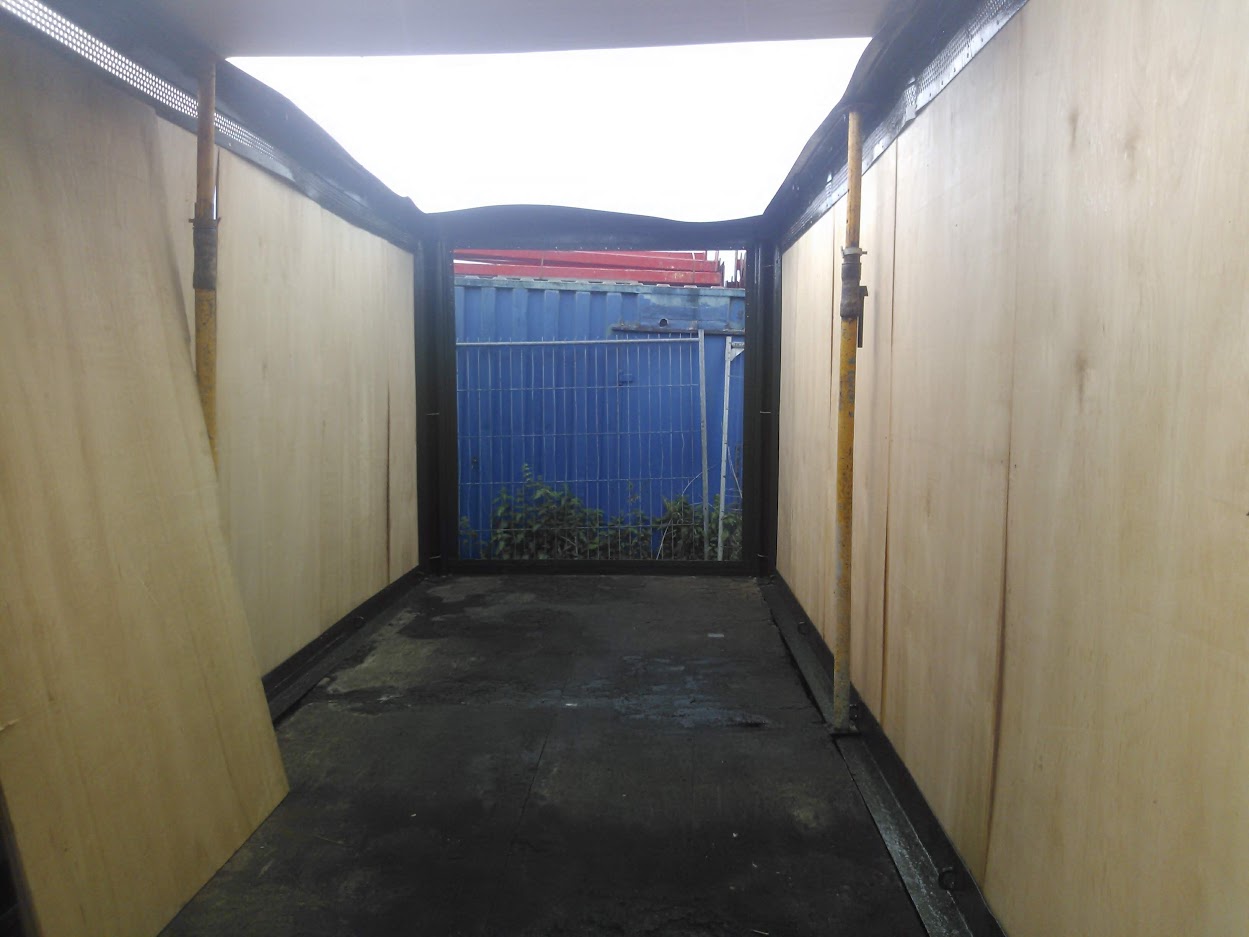 Some of these paneling and beems were tricky to get the things in position, the panel sheets helped pull the steel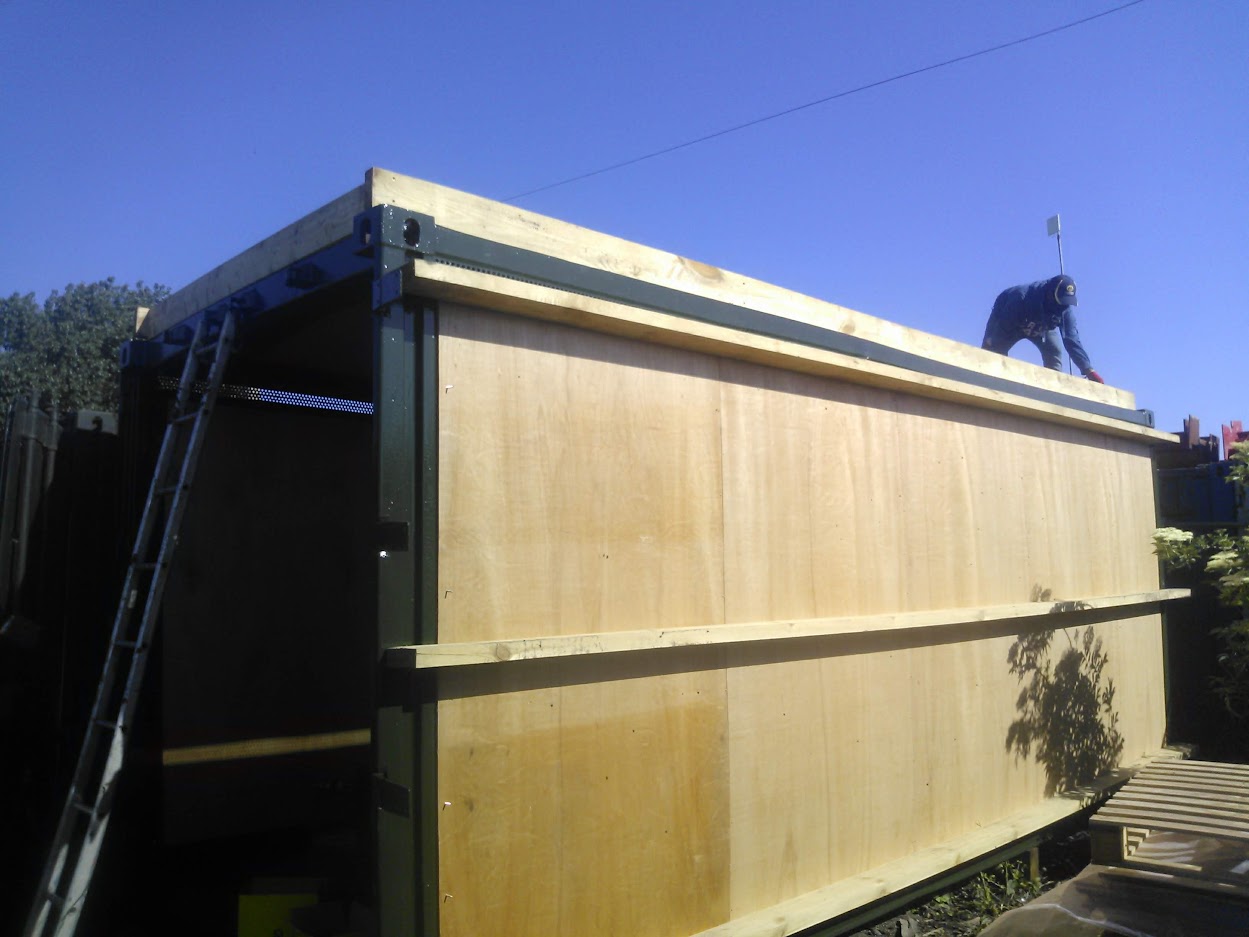 The roof was fitted in a similar profile boxing the ends for insulation security.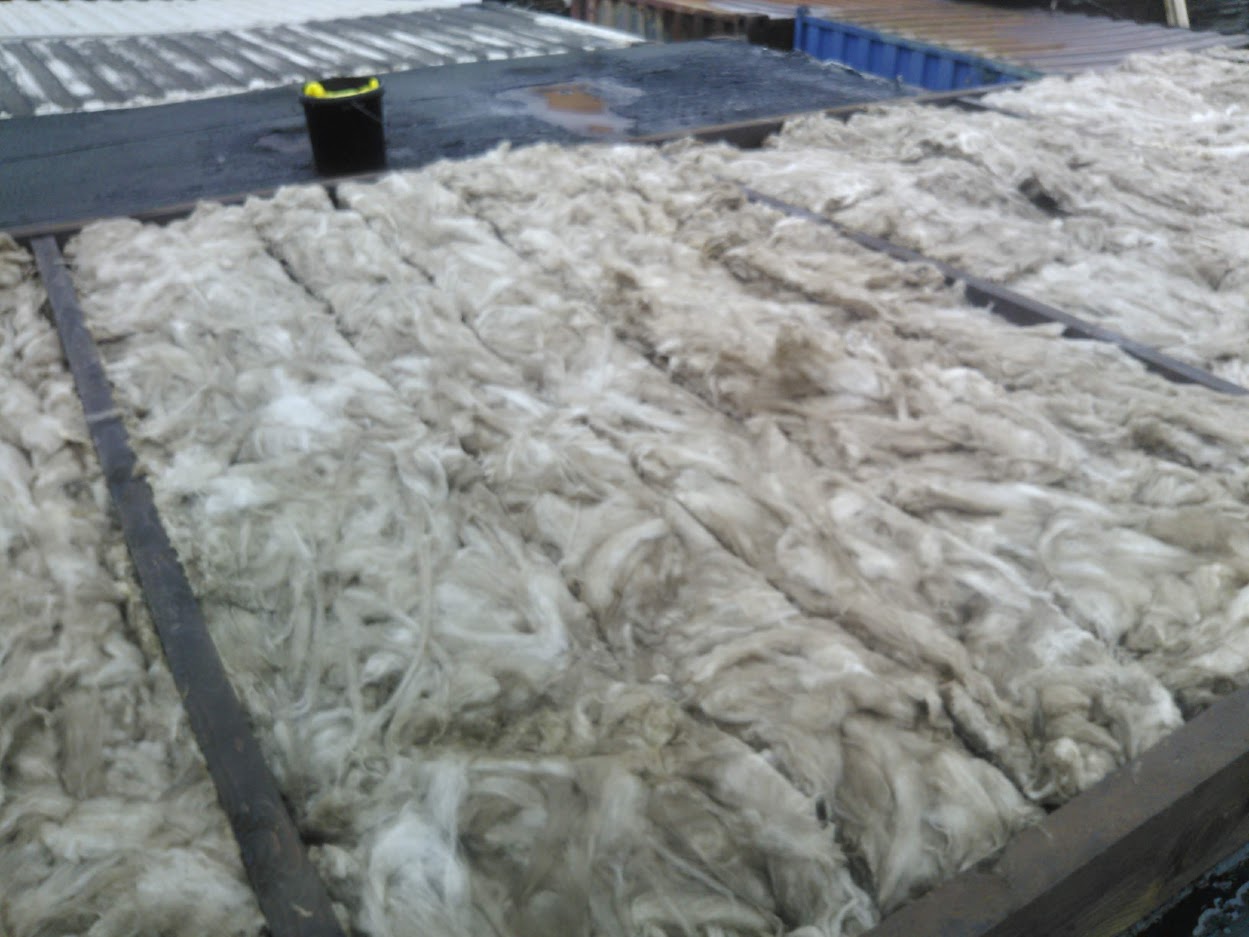 The wood was treated with Creosote, the insulation was fitted and the cladding was put in place and screwed down.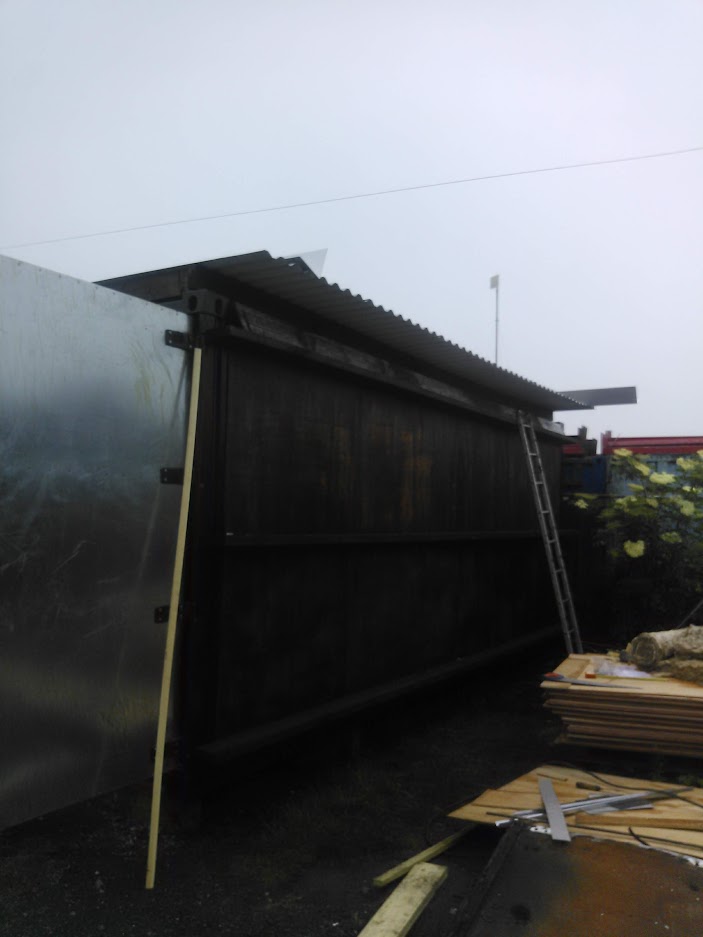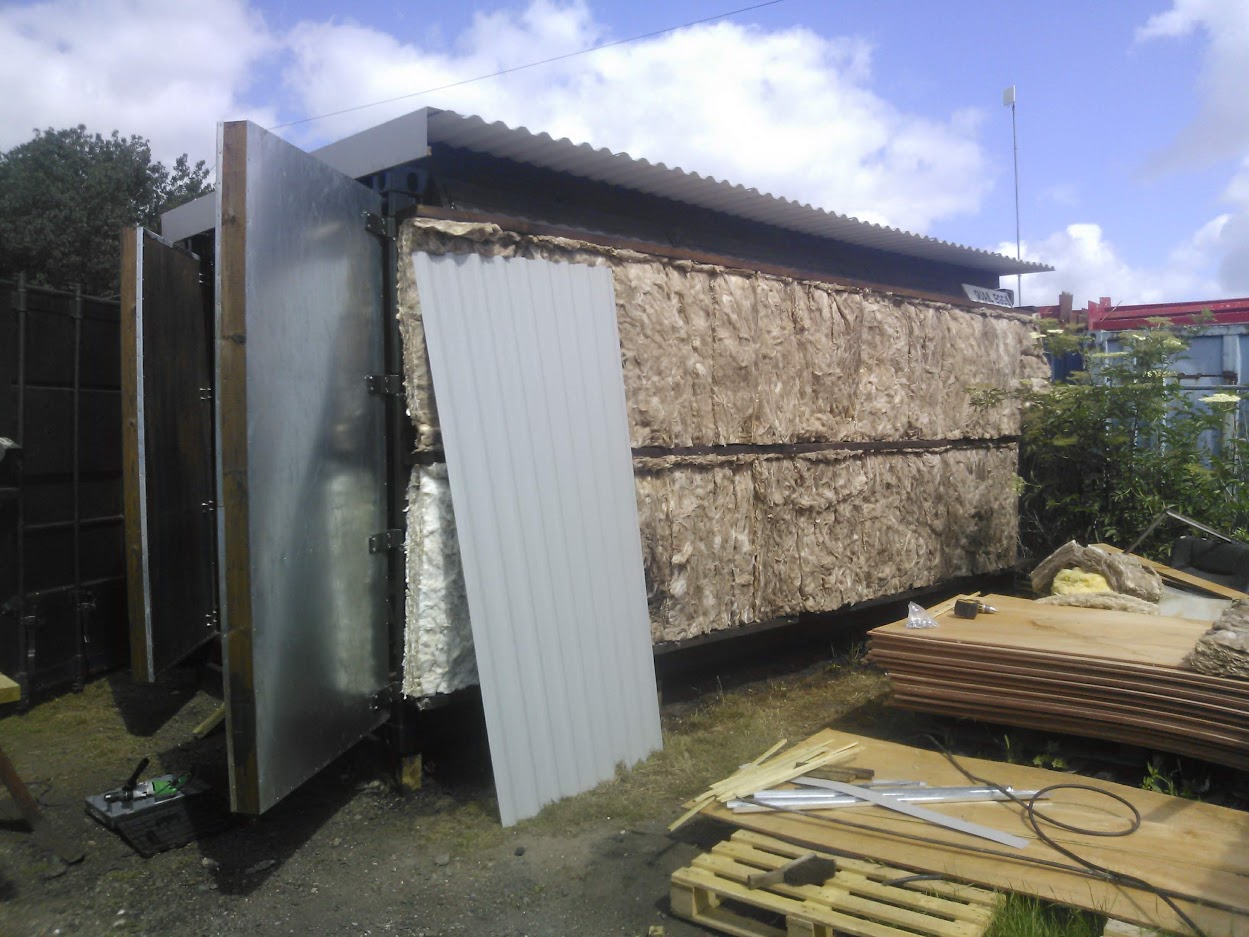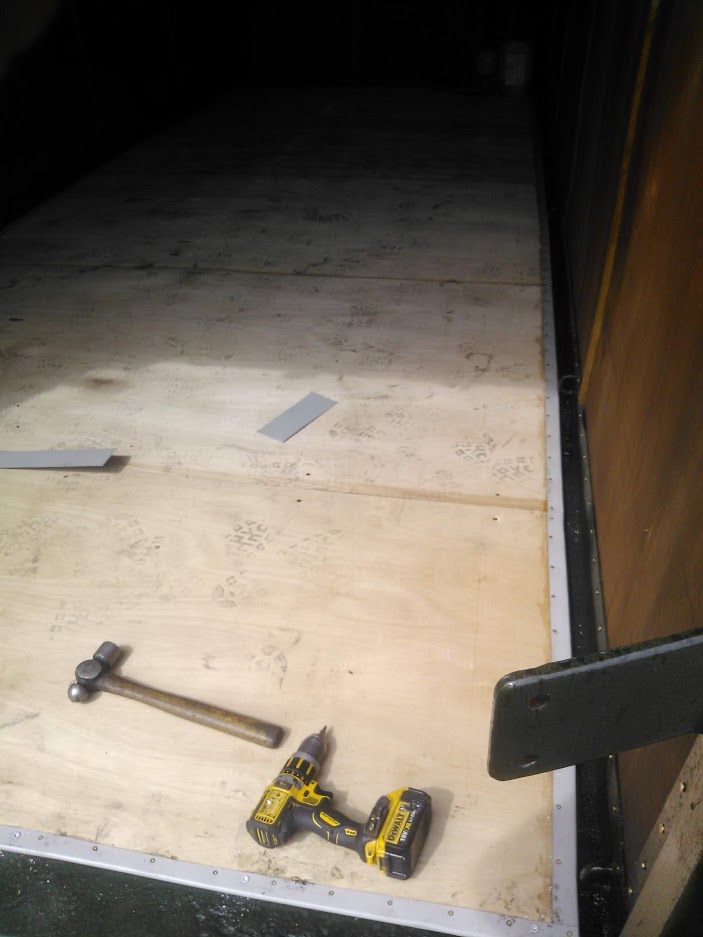 The floor was edged with coated tin from the cladding cover sheet the floor project took 12 hours to complete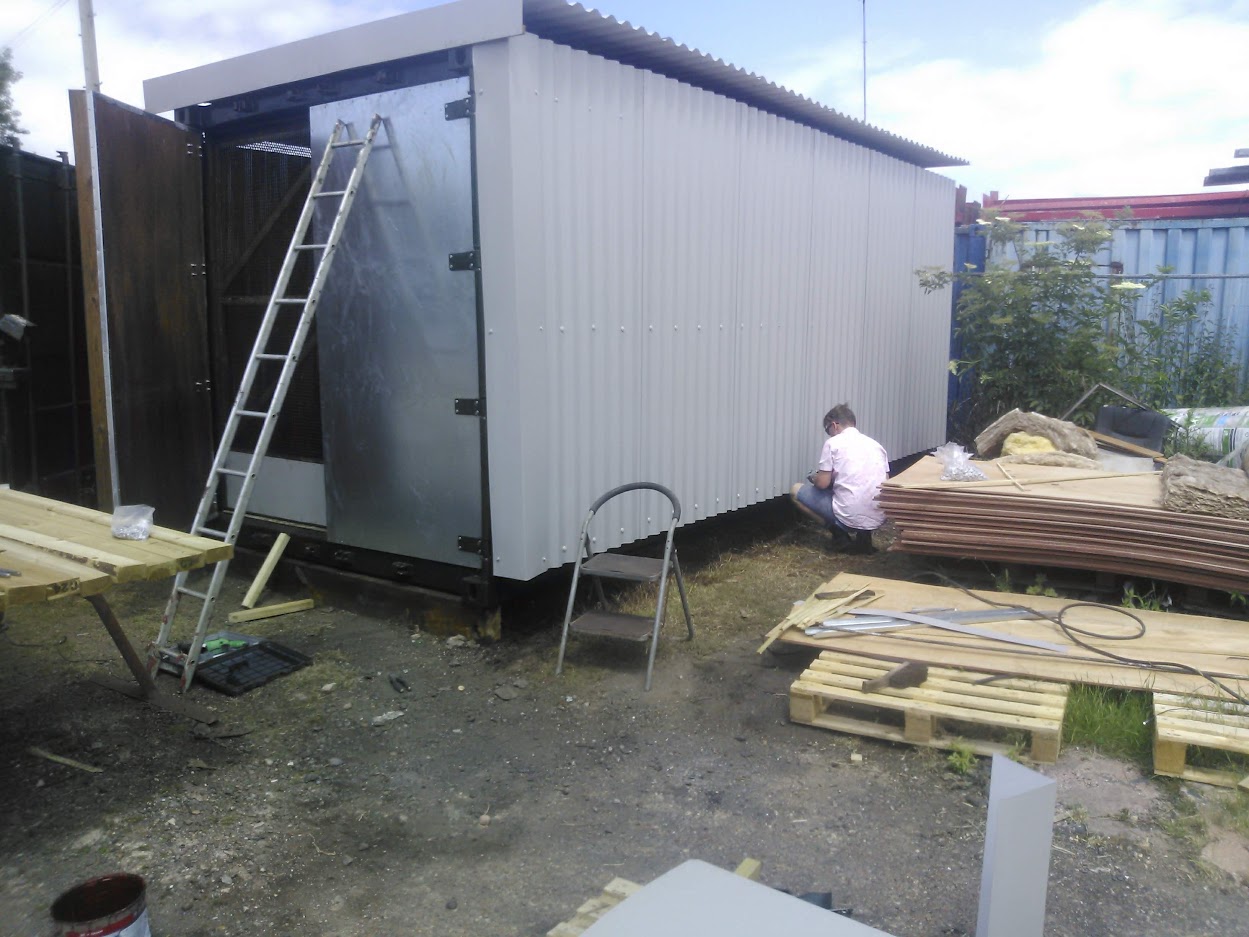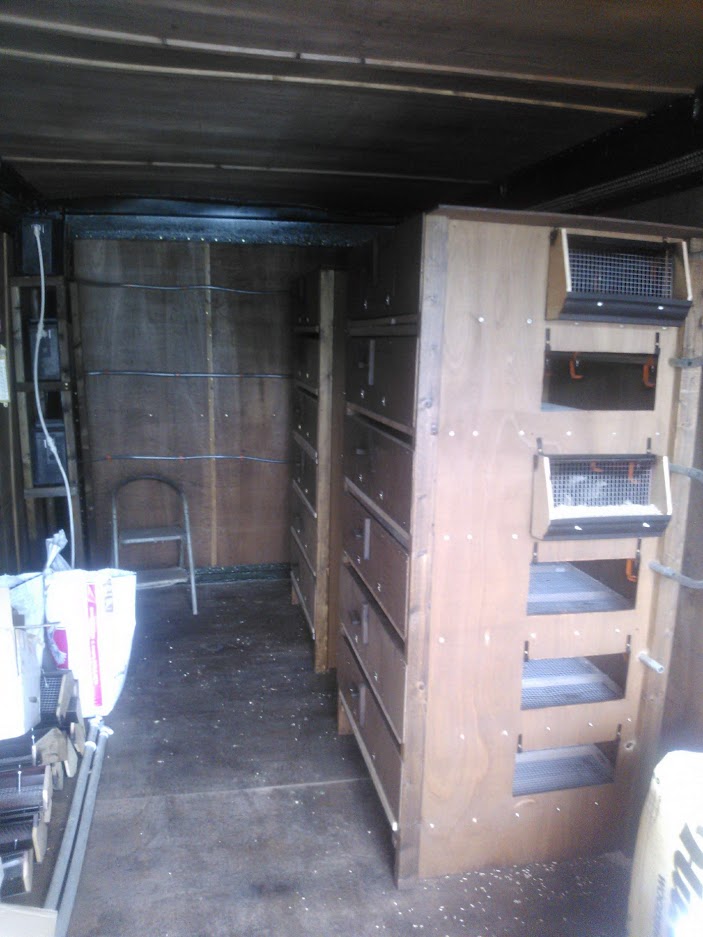 This was a 600 hours project the picture shows the project July 2022 now in use for rearing the quail from 10 days of age, another tier unit will be made as soon as time allows until then attention had turned to the hatching and chick rearing facility renovation project 3 at the quails farm